Regular price
$105.40 SGD
Regular price
Sale price
$105.40 SGD
Unit price
per
Sale
Sold out
Share
Description:
Organic pregnancy body care with more than 99.9% natural ingredients that can also be used for babies

Processed in:
Okinawa

Spec:
160

Preserve method:
Store in refrigerator and consume within 4 days from item reception.

How to use

Take an appropriate amount of BODY CARE CREAM on the palm of your hand and gently smooth it over your stomach, thighs, breasts and hips. Make adjustments according to the size of your belly and areas you are using the product.

No massaging needed. Apply the cream generously and gently, and avoid rubbing too much.
Recommended in the morning when changing clothes or after bathing.
Highlighted ingredients

- Tasmanian lanceolata leaf extract
Botanical extract "Tasmanol TM", developed for pregnancy body care, was added for the first time in Japan. This adds resiliency to the skin and keeps the skin smooth.

- Shell Ginger Leaf Water
Maintains skin moisture, prevents rough skin,
and leads to firm and resilient skin.

- Camellia seed Extract
Maintains the skin resilient

-Miyako Bidens pilosa Extract
Conditions the skin

-Miyako Passion fruit Extract
Tightens the skin

-Miyako Aloe Extract
Prevents rough skin
All ingredients

ghetto leaf water, water, olive fruit oil, sesame seed oil, octyldodecyl isostearate, shea fat, betaine, BG, glycerin, jojoba seed oil, behenyl alcohol, stearic acid, pentylene glycol, 2K glycyrrhizate, sphingolipids, ectoin, succinoglycan, white polysaccharide, glucomannan, hydroxypropyl methylcellulose stearoxy ether, tasmania lanceolata leaf extract, tri(caprylic,capric acid) glyceryl, koshironosendangue extract, camellia japonica seed extract, aloe vera leaf extract, kudamonotocosperm peel extract, mandarin orange fruit extract mandarin orange fruit extract, bitter orange fruit extract, orange peel extract, sodium anisate, citric acid, sodium citrate, tocopherol
Precaution

●Do not use on wounds, rashes, or other problem areas.
●Check if skin abnormalities occur during use.
●Stop using the product if it does not suit your skin, or in the following cases. Continued use of the cosmetics product may aggravate the condition, and consulting a dermatologist or other medical professional is recommended.
1.If redness, swelling, itching, irritation, loss of color (white spots, etc.), darkening, or other abnormalities occur.
2.If your skin is exposed to direct sunlight after use and you observe any of the abovementioned problems.
●If the product gets into your eyes, rinse immediately with clean water.
●Keep out of reach of infants and young children.
●Do not store the product in extremely high or low temperatures, high humidity, or under direct sunlight.
●There may be variations in color and fragrance due to the use of natural ingredients, but there is no problem with the quality.
View full details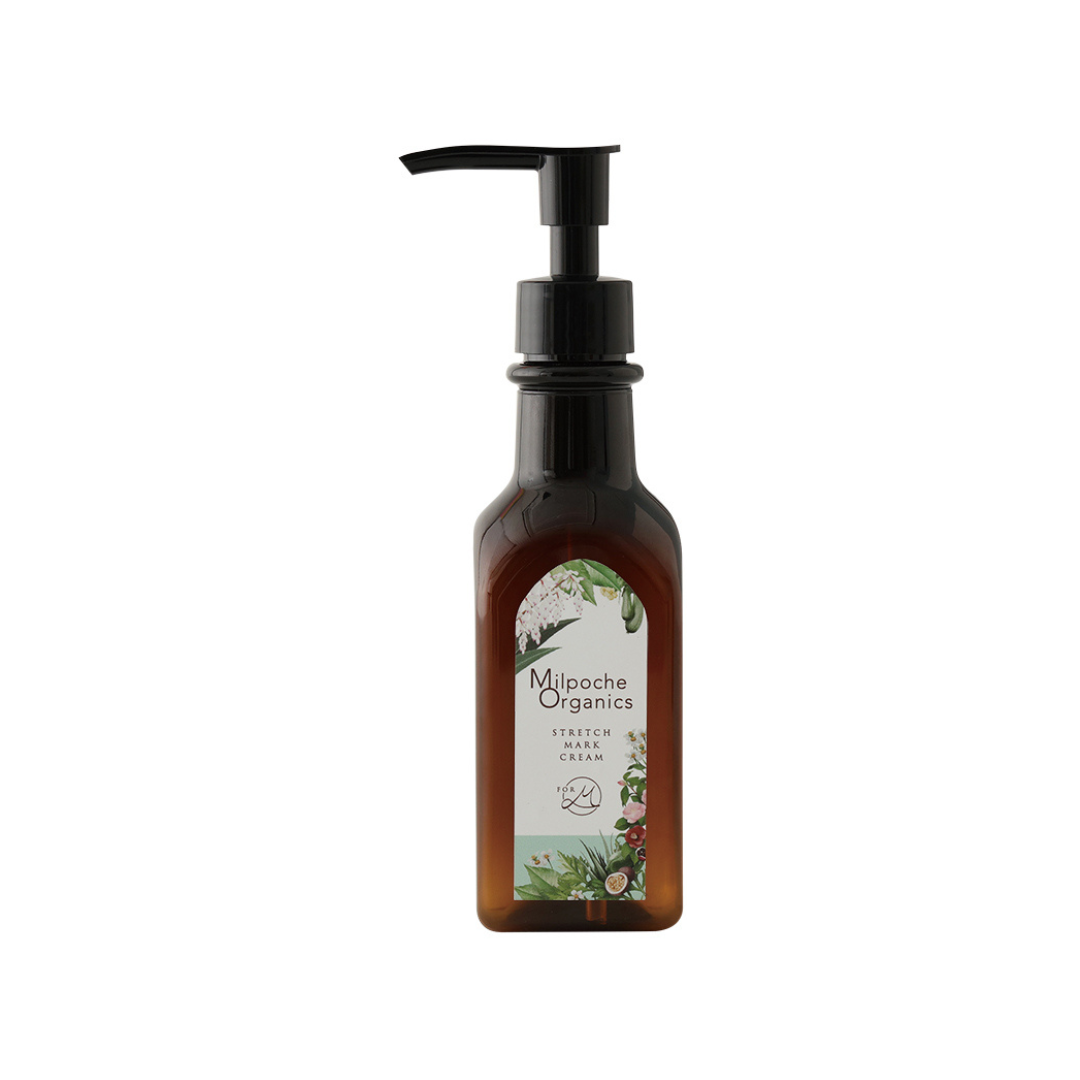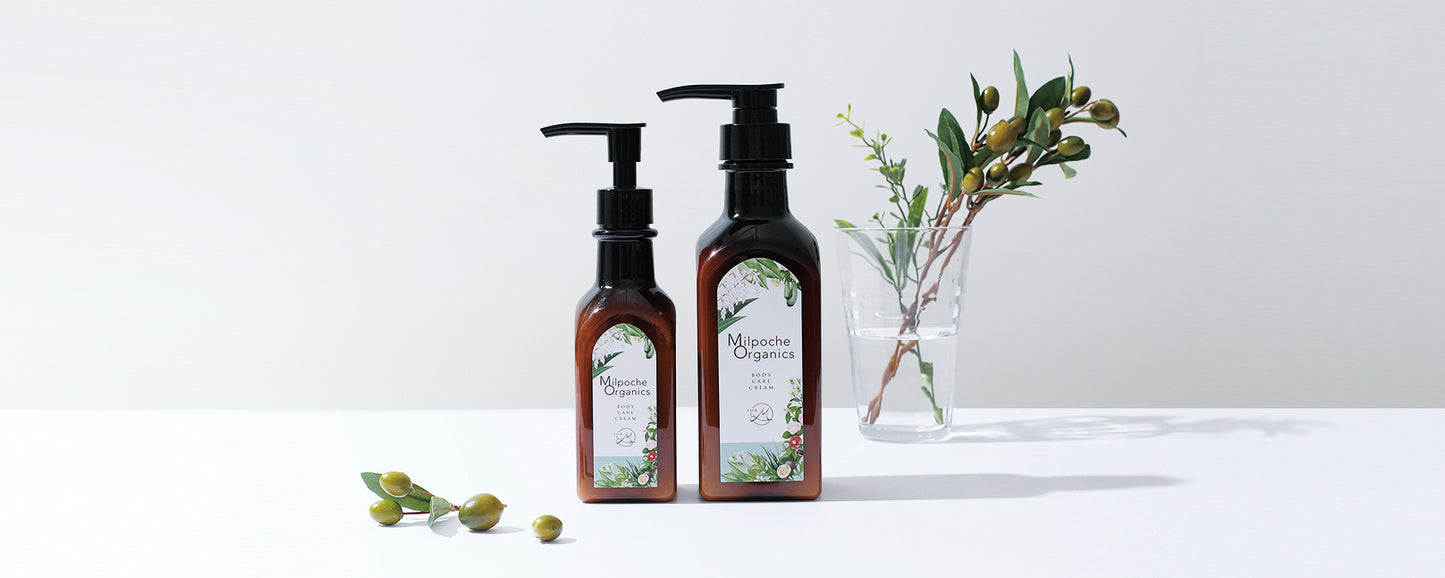 Shipping

Minimum order amount is $55.
Free delivery for orders above $100.
For orders below $100 (excluding delivery fee), there will be a chargeable $10 delivery fee.
Delivery limited only within mainland Singapore
Your purchase will be processed within 5 business days of before shipping.

Please access HERE for our Frequently Asked Questions Page.

Returns

For missing, damaged, or unsatisfactory items, please email us (tfd-order@weagri.jp ) within a week of receiving your order and a picture of the product, if possible, we will contact you for exchange and/or refund.

We do not replace or refund things that arrived in fine condition but were not to your liking.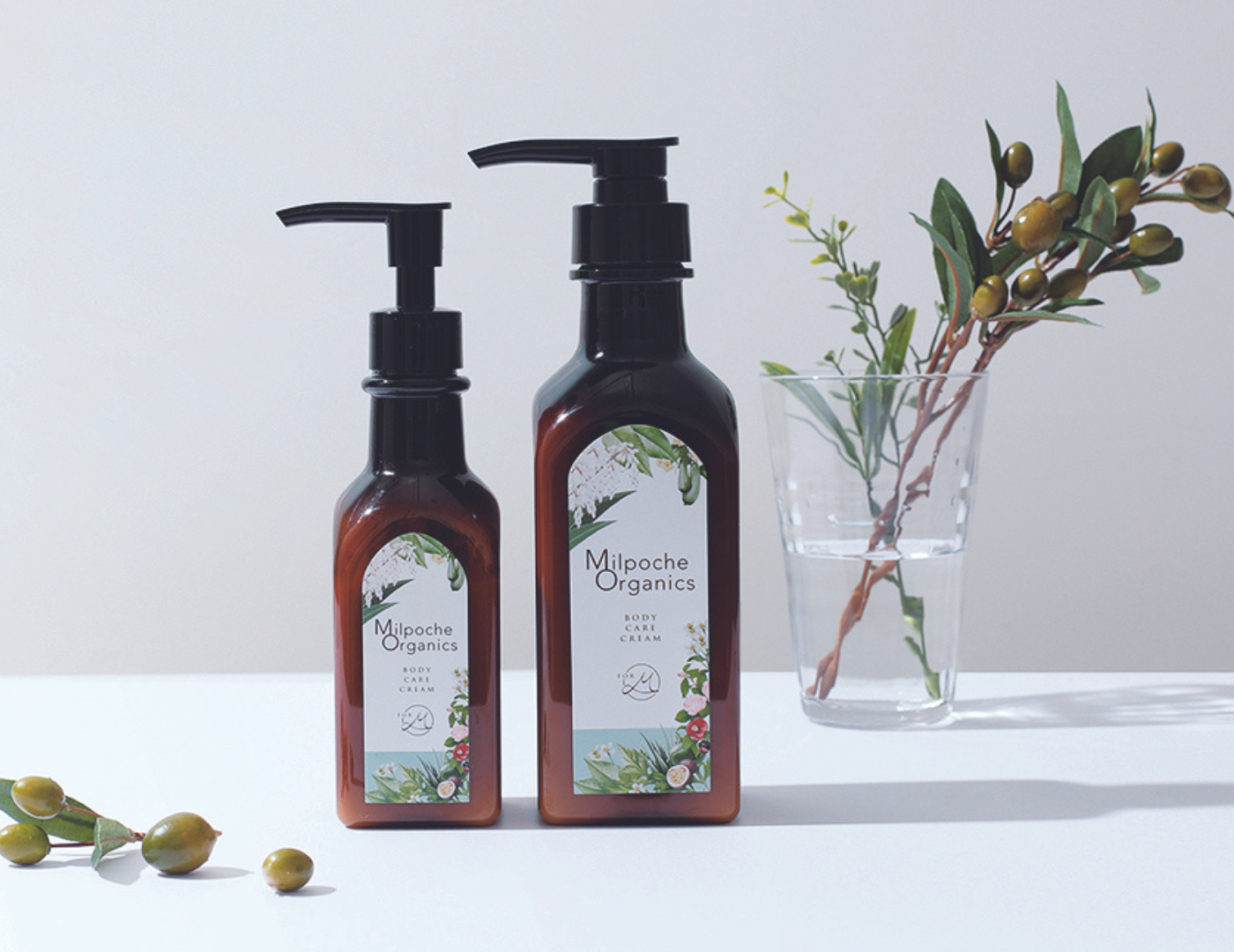 Milpoche Organics
Milpoche Organics is a purely domestic organic cosmetic brand born from the blessings of plants grown on Miyako-Jima, Okinawa, Japan.
For mothers, babies, pregnant women, and everyone around them to live healthy and happy lives, we promise to continue to create skincare products that are kind to both people and the environment.